MAIN RELEASES SHOP SHOWS CONTACT LINKS

OUR WEB SHOP IS BACK! ENTER VIA THE LINK BELOW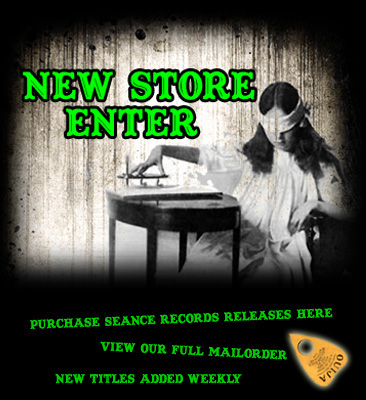 _____________________________________________________________________________

_____________________________________________________________________________
_____________________________________________________________________________


BLACK CRUCIFIXION - 'CORONATION OF KING DARKNESS'

Séance Records is proud to announce a new release of the sold out
'Coronation of King Darkness' album by BLACK CRUCIFIXION.

Black Crucifixion who formed in 1991 are a revered name in the Finnish Black Metal scene and from
their beginnings until today the band's work has been a pillar of dark magnificence with
'Coronation of King Darkness' being a crowning glory of intelligent song writing; moody, melodic and emotive.
This is traditional black metal brought into a new age of aural corruption beyond clichés and image to
penetrate the true nature of darkness within the soul. The spirit of 90s BM influenced by
Celtic Frost & progressive rock with class & utter finesse. Ltd to 1000 copies.
___________________________________________________________
UPCOMING RELEASES

Nocturnes Mist - 'Diabolical Baptism' - September 15th
Mascharat - Self Titled - September 15th
Nazxul - title & date TBA

LATEST RELEASES
Kafirun - 'Eschaton' - Out Now
Ignis Gehenna - 'Baleful Scarlet Star - Out Now
Nocturnes Mist - 'March to Perdition' - Out Now
Drohtnung - 'In Dolorous Sights' - Out Now
Black Crucifixion - 'Coronation of King Darkness' - Out Now
Midnight Odyssey / Spire - Split 7" - Out Now
Pestilential Shadows - 'Ephemeral' - Out Now
Erebus Enthroned - 'Temple Under Hell' - Out Now
SÉANCE RECORDS PATCHES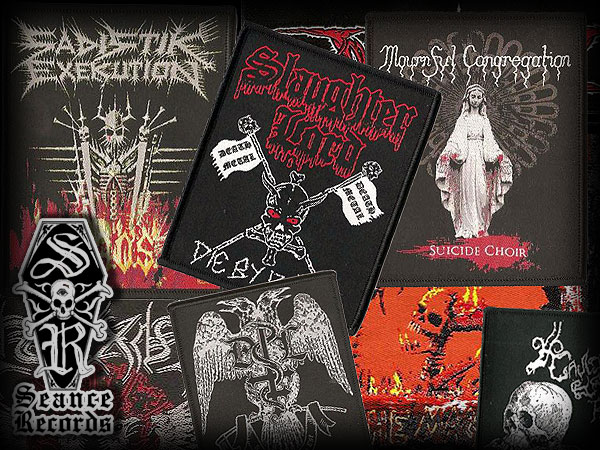 SORRY OUR PHYSICAL STORE CLOSED FOR THE NEAR FUTURE
HOWEVER OUR FULL CATALOGUE WILL BE ONLINE SOON &
YOU CAN FOLLOW SÉANCE VIA THE LINKS ABOVE.